next

A minimalist simplicity to its shape: a solid cube placed on top of an empty cube.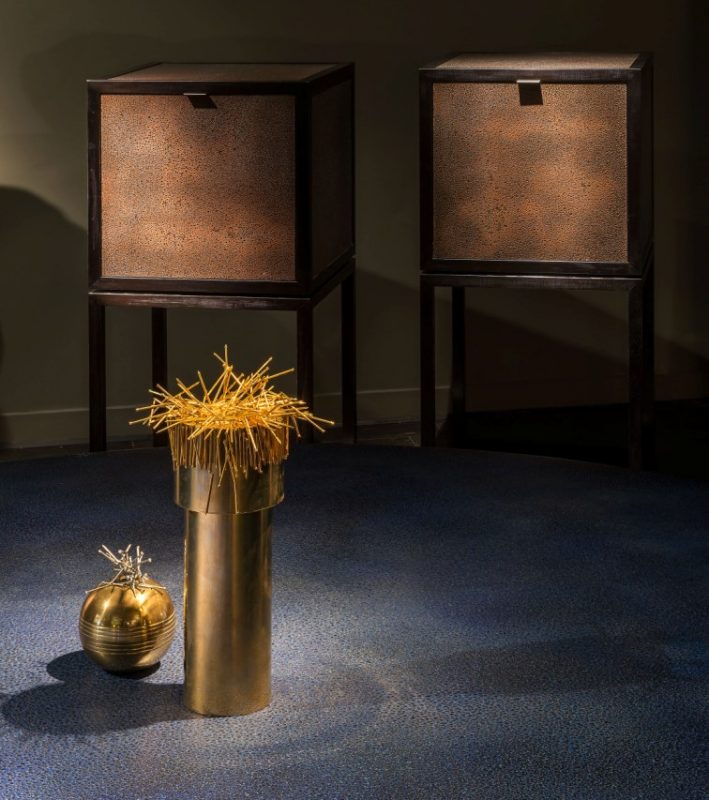 A tribute to materials: a mysterious lacquer invented by our workshops. The cabinet is covered in a precious lacquer that calls to mind an imaginary stone or shades of oven-baked enamel. The inside is completely sheathed in leather and drawers emerge in which you can find treasured compartments. The Orage Cabinet is a decorative piece of furniture that reminds you of jewellery boxes.
A limited edition of only 8 pieces all signed and numbered.