next

The inspiration for the lamp Dürer, created in 2006 by Nicolas Aubagnac, comes from one of the most famous engravings by the artists Albrecht Dürer (1471 – 1528) : Melencolia.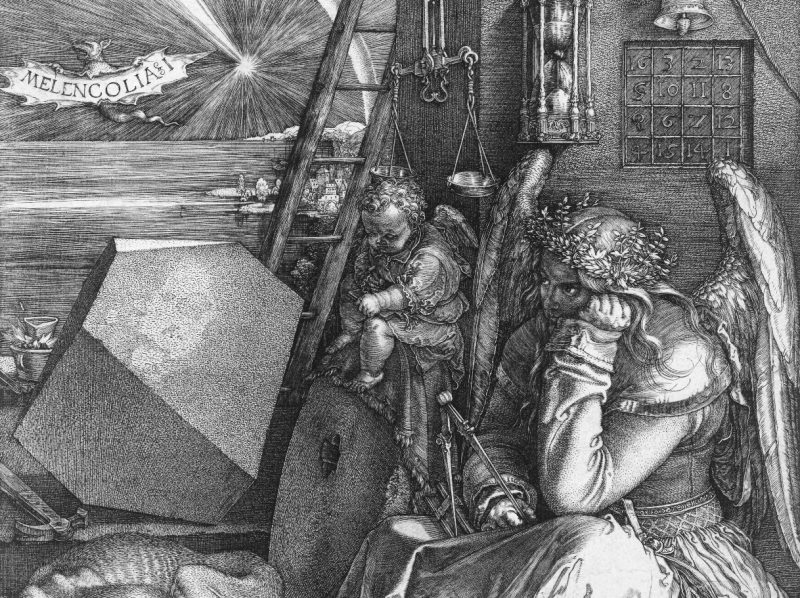 This esoteric engraving has been the subject of many interpretations but its significance remains a mystery.

Next to an angel deep in thought stands a block of stone carved in an unusual shape. No reference to this geometric shape can be found in any piece of mathematical work. We sought advice from a specialist in geometry before being able to make a model in three dimensions.

Using white lacquered steel, the Dürer lamp is truly an abstract sculpture. Lacquered in black, it resembles a block of volcanic glass carved almost as if it were a precious stone. Each lamp carries a hand carved stamp at the base of the stand.