next

Bergamasque, a major piece created to celebrate the 120th anniversary of the famous Delisle bronze art work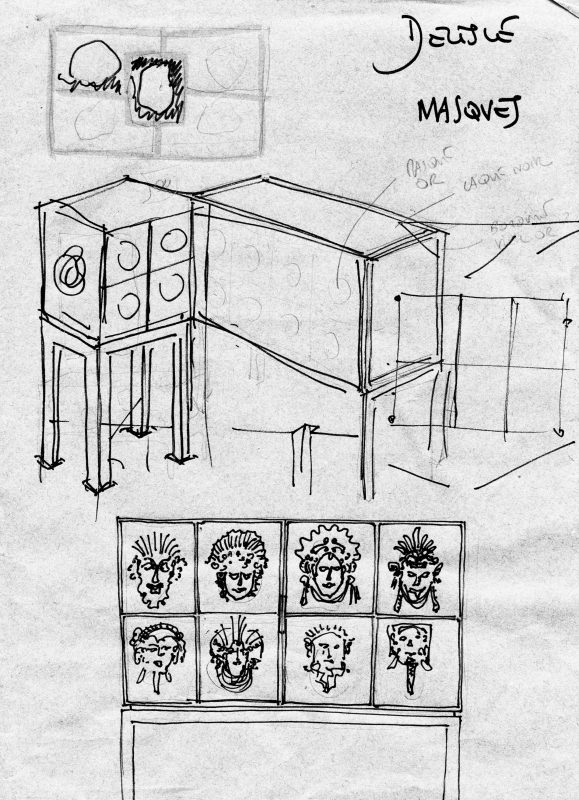 The "Bergamasque" cabinet is a tribute to curiosity cabinets and gives you the impression of being in a gallery of ancestral portraits that stare at you from a corridor within an imaginary castle. Masks of nymphs, fauna, demi-gods originate from facades of Louis XIV and Louis XV furniture discovered by Nicolas Aubagnac while exploring the historical reserves of the Delisle company. They have a malicious look about them whilst some smile in an enigmatic manner.
A classical version associates golden bronze with Indian rosewood, a contemporary version associates polished bronze with French walnut. The black varnish enhances the luxurious materials and emphasizes the timeless proportions of this collectable piece of furniture. A secret locking system hidden in the central mask allows you to open the cabinet doors and discover the inside, inhabited by a lost ancestor !
Only 8 cabinets have been made plus 4 by the artist. Using a hot iron, it is signed with a double stamp "Nicolas Aubagnac -Delisle". This cabinet is edited by the Delisle company in the "Grands Siècles" collection.