next

declinaison of the Orion pedestal, the console is also a geometrical gem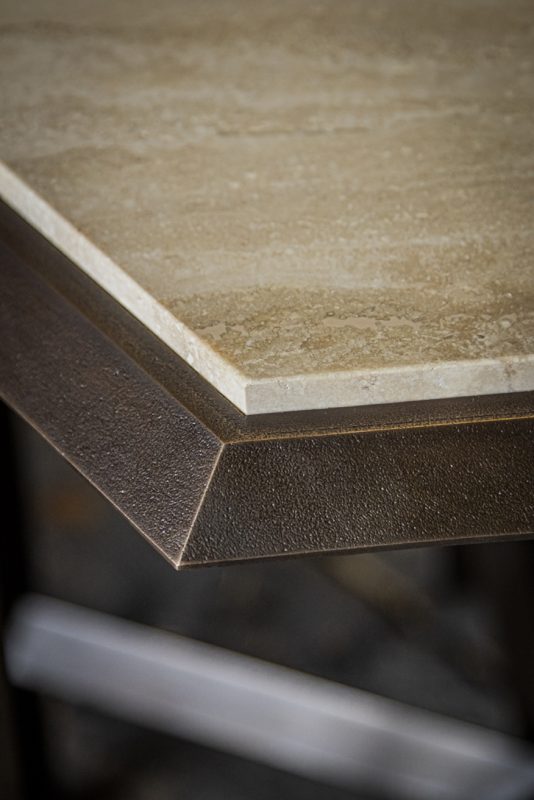 The ORION console is based on the aesthetic codes of the Orion pedestal table: geometric composition based on the figure of the triangle.

The cut-sided base creates a play of shadows that vary the colour of the patina in a refined monochrome. The unique texture of the bronze catches the light and contrasts ideally with the silky appearance of the travertine top.

The ORION console has a strong and dynamic silhouette while remaining very serene in its proportions.

A piece of furniture that is both sleek and balanced.